Regular price
Rs. 2,499.00
Regular price
Rs. 3,999.00
Sale price
Rs. 2,499.00
Unit price
per
Sale
Sold out
An ode to the glorious history and traditions of the Land of Maharajas, Rajasthan, these buttons recreate the floral patterns, insignias and frescos into wearable art. Floral motifs and patterns are hand painted by local miniature artists over enamel using the traditional Meenakari craftsmanship. Ensuring a luxury finish to formal looks, these buttons instantly add a touch of the elegance to your outfit.
Meenakari is an ancient art of coloring the surface of metals by fusing brilliant colors. It is a type of Cloisonné technique. Introduced in Rajasthan by Raja Mansingh of Amer, this craft known as Jaipuri Meenakari, has been used to create designs on the back of traditional polki jewellery, buttons and other ornaments. One of the most complex crafts, the process of Jaipuri Meenakari remains the same as it was 500 years ago! Even today, at Rajanyas, a Meenakari artefact goes through the same assembly line of craftsmen as it used to go through hundreds of years ago. Jaipur Meenakari is world famous for its beauty and intricate designs.

The warrior aristocracy of Rajputs made lavish use of jewellery and bejeweled gems encrusted weapons, jewellery and buttons as symbolic affirmations of the sanctity of their caste.

Button is a cultural expression, a subliminal message that can convey power, wealth and nobility in a man or woman or more recently, a bold means of communication and company image, an element that makes a specific pair of jeans or a suit stand out, or the symbol of a designer and emphasized in collections.

The button is an accessory but it is also the accessory: it is the element that makes the difference and enhances a men's or women's attire. Elegant and classical Jeweled buttons mean style; the perfectly shaped and enameled Meenakari button is a design feature; new buttons mean fashion and get a great deal of media attention in spring/summer and autumn/winter collections.

Buttons are available in different material, color and shape, and they allow the wearer's personality to stand out, enhancing the overall attire.

A set of 13 Buttons, crafted exclusively by our skilled craftsmen for Achkans, Sherwanis, Jodhpuri and Hunting Jackets. They come with a set of rings.
International Customer Tips

Take benefits of the Lowest Customized Tailoring Rates combined with the Best Shipping rates. Please go through our International Helpdesk Page to know more about the benefits we offer to Overseas Clients. If you have any queries, please click here to book your appointment at Calendly.
Share
View full details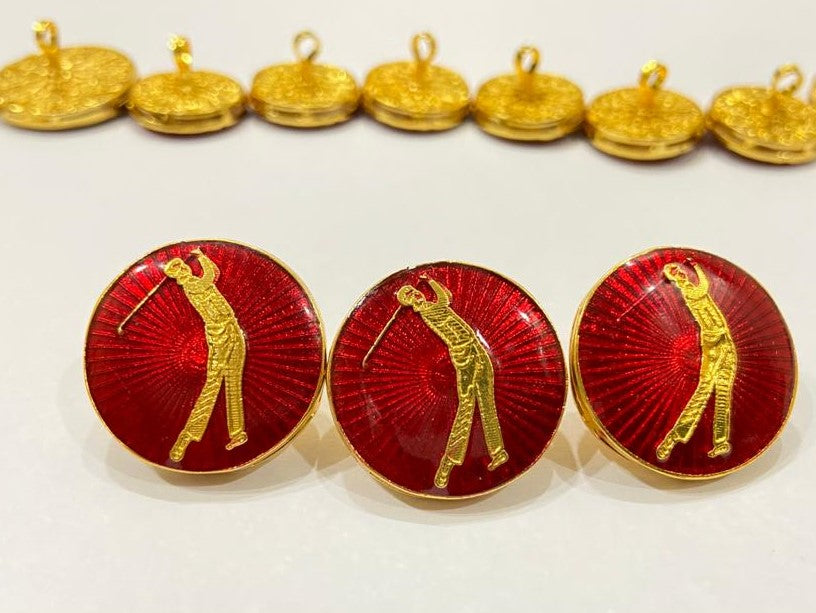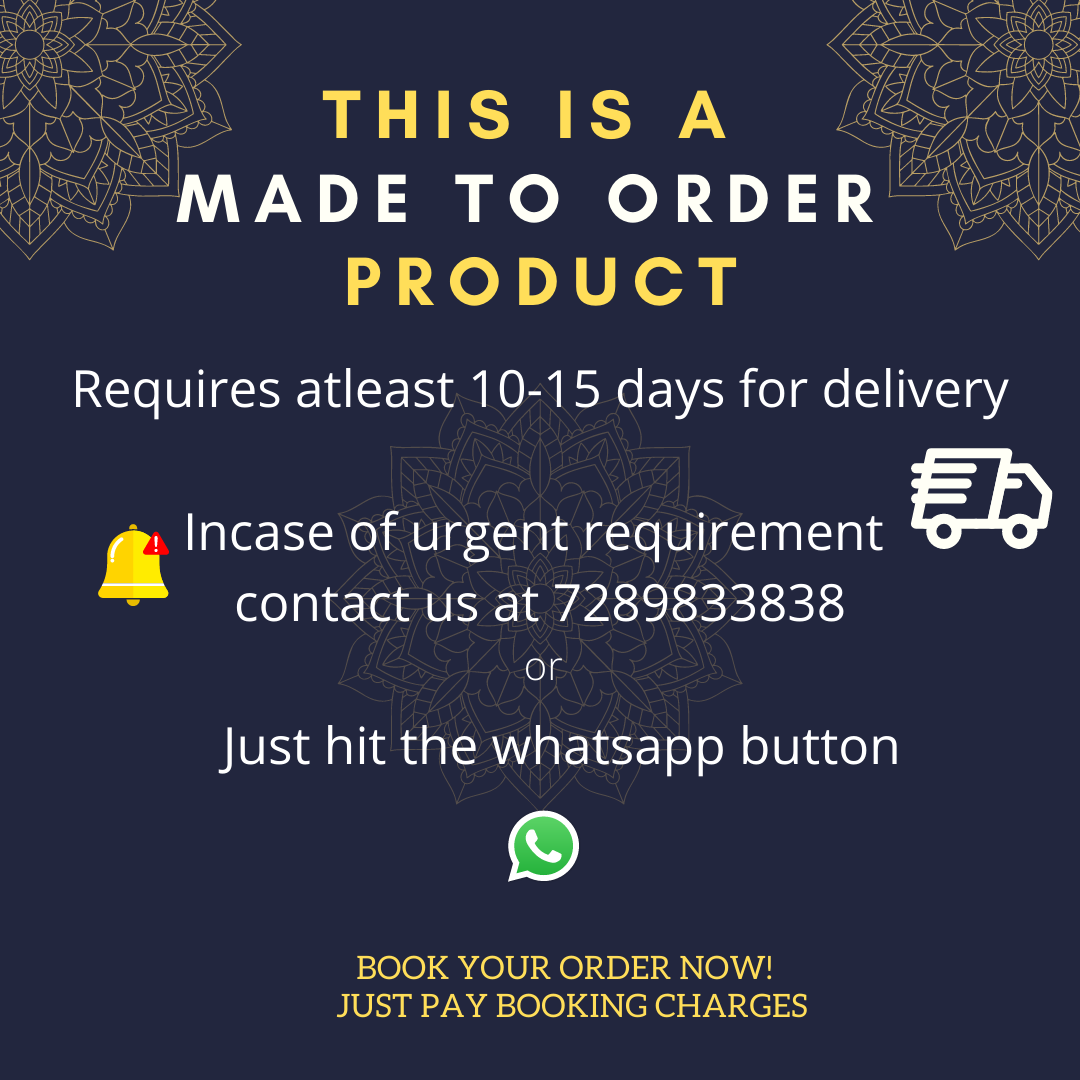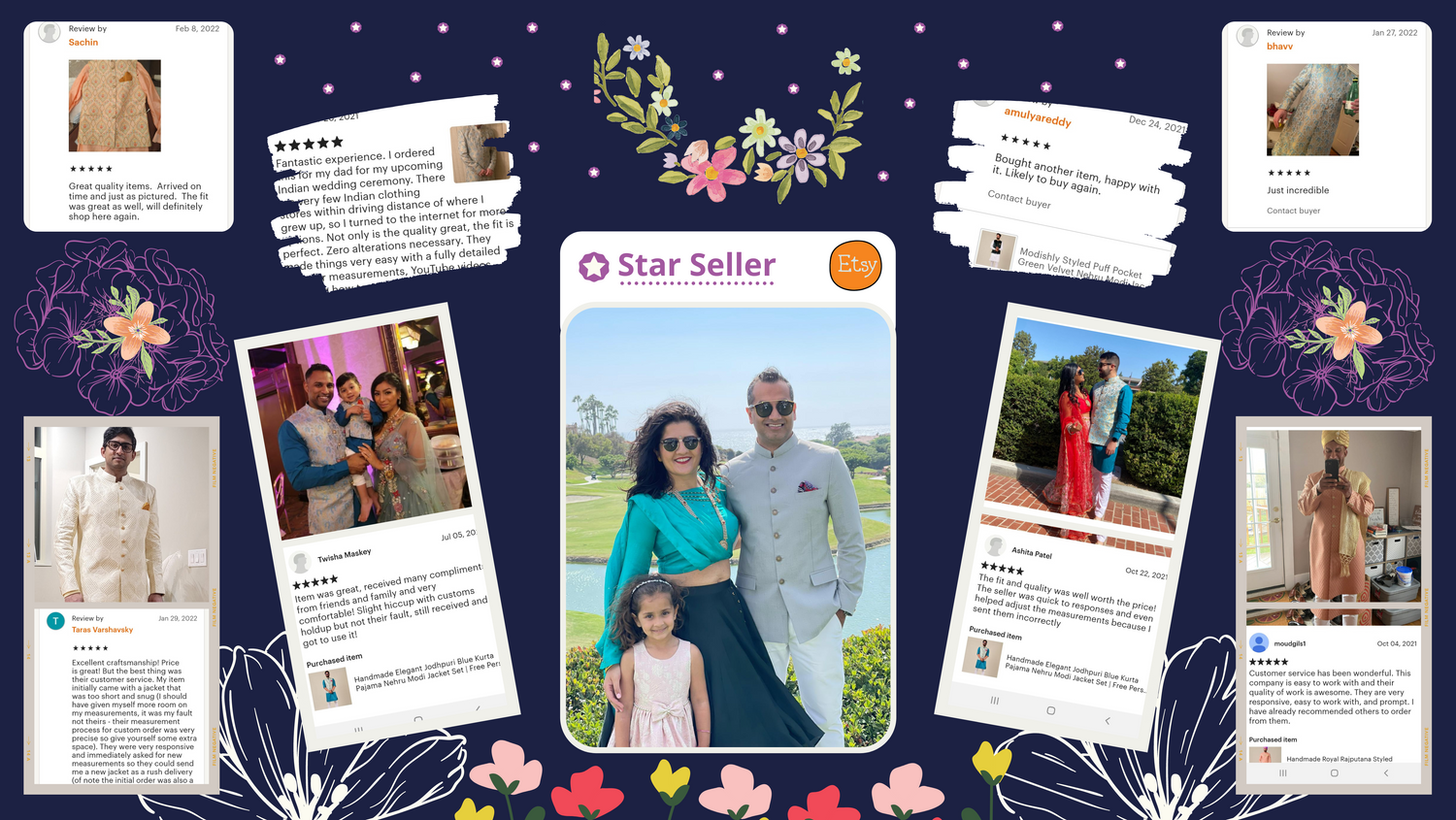 Delivering Happiness around the Globe!
Real Authentic Exclusive Designs , One on One Personalization Sessions, Expertised Fitting, 2 Day manufacturing, 4-10 day delivery, more than 50000 satisfactory smiles around the globe and most important your trust since 2015 are some of the key highlights of our story.
Free Shipping

Free Shipping on All domestic paid Orders! Delivery in 3-6 days in most cities in India.
Fast Worldwide Shipping at nominal charges. Delivery in 4-6 working days around the Globe.

24x7 Customer Support

Want to know more about us ? Want to experience a personalised specially curated Shopping Experience ? or Should you require any assistance from us ?

"Just hit the Whatsapp button below or Whatsapp us @ +91-8950837505/ 7289833838!"